Dependable Dumpster Rentals
At Moreira's Service, you can count on us to deliver the dumpster rentals you need when and where you need them. With multiple roll-off dumpster rental sizes, we can help you contain and remove the junk and waste from any project. Our bins are the perfect waste management solution for all kinds of jobs, big and small. They're easy to load thanks to their low, sturdy walls and they are versatile enough to be parked almost anywhere safely. The best part is that we make renting a dumpster easy. We offer an online reservation system that allows you to book your waste removal dumpster rental anytime you're ready. Furthermore, we promise on-time deliveries, budget-friendly pricing, and professional, friendly customer service. Our straightforward, no-nonsense process lets you get what you need and move on with your project swiftly. No hassle or wasted time.
Book Online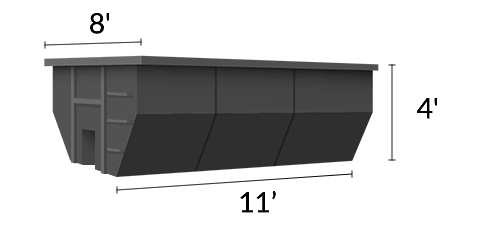 10 Yard Dumpster
Handles both light weight and heavy debris. The 10 yard dumpster is great for smaller jobs and is able to fit in areas with limited space.
Book Online Now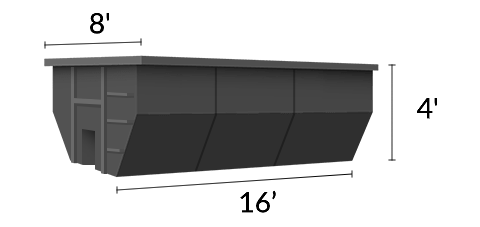 15 Yard Dumpster
Our 15 yard dumpster is slightly longer than our smallest offering, and is a great choice for many types of home projects and debris removal.
Book Online Now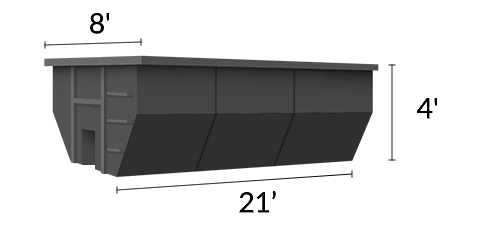 20 Yard Dumpster
Great for handling projects like garage cleanouts, kitchen remodeling, land scaping, and many other similar small to medium-sized jobs.
Book Online Now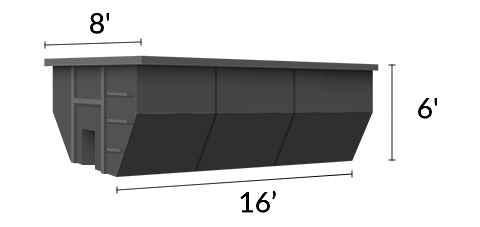 25 Yard Dumpster
This dumpster is capable of holding 12 truckloads of material. Great for bathroom remodeling, carpet removal, and other medium-sized jobs.
Book Online Now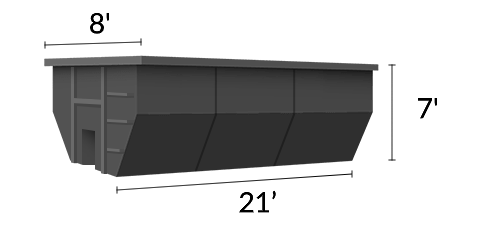 30 Yard Dumpster
Great for hualing away furniture and other bulky items/material. This dumpster is a great choice if you removing a large amount of debris.
Book Online Now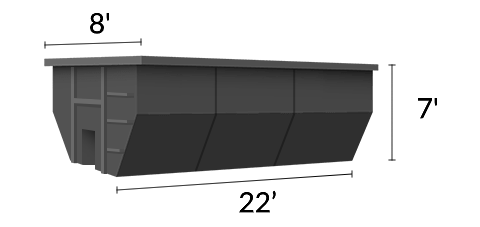 40 Yard Dumpster
Our 40 yard dumpster is the largest of it's kind. This bin suits a variety of large-scale jobs like estate cleanouts, construction cleanup, and much more.
Book Online Now
Why Choose Moreira's Service For Your Roll Off Dumpster Rentals?
The team at Moreira's Service is committed to excellence in all facets. From attentive customer service to pricing that doesn't break the bank, you can count on us to be your ally when it comes to your trash dumpster rental. We have years of experience delivering dumpsters, so rest assured we've seen it all. We offer small dumpster rentals for your residential jobs like a spring cleaning project, old carpet removal, or attic cleanout. We also offer large dumpsters to handle your bigger jobs like a remodeling project, roofing job, demolition, and other construction-related jobs. Whether you're a homeowner or contractor, you can expect to be treated with the courtesy and respect you deserve while getting the waste removal tools you need. We care about your project and its timeline, so you can rest assured that we'll do what it takes to make sure you have what you need when you need it.
Our Service Area
Proud to Serve The Following Areas




Senoia


Brooks


Griffin



Lovejoy


Locus Grove



Conyers


Decatur


Lithonia


Stone Mountain


Scottdale


Tucker


Chamblee


Doraville


Sandy Springs


Smyrna


Mableton


Lithia Springs


Atlanta


College Park



Lake CIty


Morrow




Fairburn


Palmetto


Tyrone


Peachtree City



All areas in between
If your job site is outside of our service area, just give us a call! MOREIRA'S SERVICE often does deliveries farther out than our service area. In many cases, we can have special accommodations made just for you.
NOTE: Extra fees may vary depending on how far you are outside our service area.